Post by Neil on Jun 21, 2012 20:23:11 GMT -8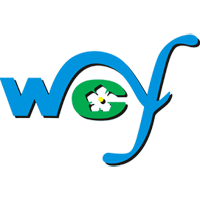 www.kitsapsun.com/news/2010/jul/24/could-wsf-follow-the-course-that-bc-ferries/
What is interesting is that we have similar farebox recovery ratios as you guys. So for the term heavily subsidized the statistics shown here indicates otherwise.
Thanks for posting that article. Interesting read, but I thought it did a disservice to its American readers in not making it clear that there is a consensus in BC that the current operating model for BC Ferries is not working. Even conservative media outlets such as the daily papers in Vancouver and Victoria have criticized the sham privatization.
While the BC and Washington ferry systems can certainly learn from each other, I cannot imagine why in gawdsname anyone on your side of the border- most scarily, your governor- might think our 'private' adventure holds any positive examples. While some people up here seem to see WAC Bennett as some sort of visionary, his great epiphany regarding ferries was no more than what Washingtonians had come to realize ten years earlier- that private ferry systems in our part of the world don't work, huge subsidies are required for what is essentially a marine transit system, and that government may as well run them.
You have a good system down there. You carry more traffic than ours does, for a considerably smaller subsidy, with cheaper fares, and your execs make a fraction of what BC Ferries' honchos do. Yes, it's expensive to run, and many of your boats will need replacing. That doesn't mean turning to a discredited operating model, with some Americanized version of the ridiculous Coastal Ferry Act. Hopefully your new governor in November won't be attempting to re-invent wheel on the BC model.
The article appeared to be using very outdated figures for subsidies; it's been a good number of years since BC Ferries got by with $120 million, and the WSF number seems to be off as well, on the high side.