Post by Starsteward on Apr 6, 2020 11:52:10 GMT -8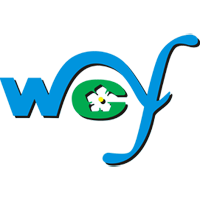 I was a bit baffled at first when I heard people banging pots and making a bit of a racket in other ways. My first thought- illogical, I know, was that somehow, a cure or vaccine for this Covid 19 monster had been announced. My condo neighbour, one of the ruckus makers, told me it was in support of the front line workers, medical and otherwise.
I'm near the Peace Arch hospital in White Rock, and there is a good din every evening. I'm certainly onboard, now that I know what's going on. Tonight, ten police and emergency vehicles paraded down a nearby street, with sirens sounding.
I've also noticed, on my long walks, even more people just saying hello as you pass. These are troubling times, when maybe a lot of us are more cognizant of our own mortality. We're giving each other a wide berth... but in a way, there is an increased sense of community. 7pm highlights that.
From my vantage point in the western/southern side of Vancouver's 'West-End', I've got a 40% open view of the ships at anchor in English Bay and a good view of
the venerable St.Paul's Hospital, being a mere block and a half away.
At 7:00 P.M.(some folks jump the gun a bit by a minute or so), begins the nightly hand-clapping, banging of pots/lids, beating on bongo-drums, cheering aloud, some
folks are flying the Canadian flag (as we would normally on Canada Day), and precisely at 7:00 P.M. the Nine-O-clock gun now sounds, having been re-timed from it's
regular 9:00 P.M. historic blast.
Through the locally created din, one can hear all the cargo vessels at anchor in English Bay sound their whistles and horns! This show of support from seamen from
distant shores, away from their families and friends, remind us of how interconnected our 'global village' has become in so many ways.
Joining the 7:00 P.M. demonstration of thanks and unity, in their nightly parade-drive around St. Paul's comes all branches of our first responders; lights a-flashing,
sirens discharging some melodic sequences not normally heard during regular call-responses.
As the nightly tributes fade into the evening light, my balcony vantage point becomes, for a few moments, my 'island' of safety, solitude and reflection.
I reflect on 'how things were', mere weeks ago; the cacophony of human-kind going about their daily routines, now becoming physically isolated, driven
out of our normal, often abusive creature habits. Admittedly, I chafe at the resumption of some of those creature habits, hopefully being more mindful of our inter-
dependence on all humanity within our global village.
All members of this forum dwell within the boundaries of the 'have-nations'. Let us all envision the days ahead when many more inhabitants of our global village
benefit from the riches that we often take for granted.