Post by BreannaF on Dec 4, 2013 21:05:06 GMT -8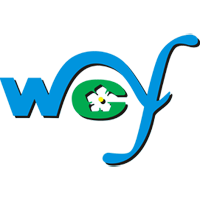 It made me think...
If one vehicle could carry such a large number of people, shouldn't we perhaps be considering it as an option against the vastly more expensive conventional LRT or Skytrain type systems? Perhaps on a dedicated roadway, or even an exclusive lane on an existing road?
There is a pressing need for rapid transit along the Broadway corridor, as evidenced by the runaway success of the 99 B-Line route. Any tunnel or elevated rapid transit line along that street would present a logistical nightmare to build, as well as being horribly expensive. Perhaps these mega-buses, on a modified roadway, would present a feasible alternative, there and elsewhere.
Actually, I end up commuting about once a month on the real (non-articulated) version of the bus that was used in the Photoshopped articulated double decker. The real double decker has about the same capacity as a standard artic bus, but has the advantage of not taking up as much room at the crowded bus stops in Downtown Seattle.
One of the biggest issues with the Double Tall, as they are known, is that they don't let anyone go up or down the stairs while the bus is in motion, for safety reasons. So the bus is really only practical for suburban commuter routes with a few stops Downtown followed by a few stops in the outlying areas. (And the majority of ours are used where the outlying stops are at Transit Exchanges, where there is more room to take the extra time to let people on and off.) The time it would take to let someone get from upstairs to the door to get out at every stop along Vancouver's Broadway would take too long in a standard double-decker. Let alone getting someone from the back half of upstairs to the exit in the April Fool model. On something like a B-Line route, the dwell time would outweigh the extra capacity.
As an aside, for anyone who might have the opportunity to get on one of the double-deckers, there's nothing like the thrill ride of sitting on the front row upstairs above the driver -- looking out the knee-to-ceiling window from above and passing
just
under the traffic lights and freeway signs.....