Post by FNS on Dec 5, 2008 20:31:05 GMT -8
I went on a flight seeing trip today aboard Kenmore Air. I flew up and back down on the same plane.
Here we go!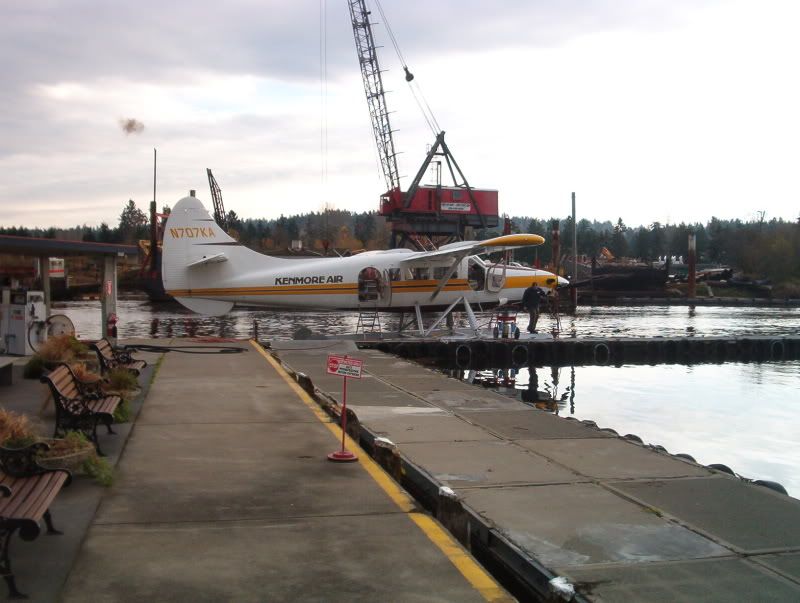 An Otter is being serviced at Kenmore Air's home base.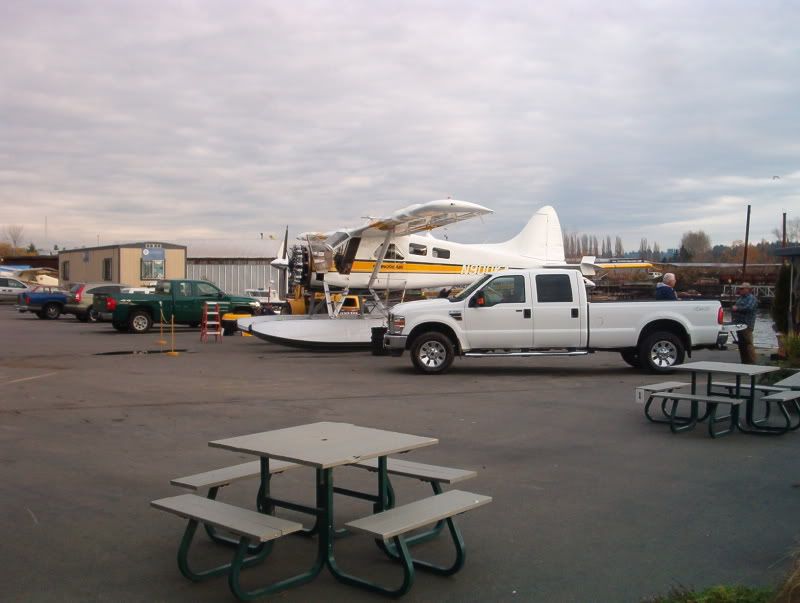 As well as a trusty Beaver. You can see the engine on this one. One disused engine is under a glass coffee table in the waiting room. The tan modular building houses a facility where you say: "I declare...".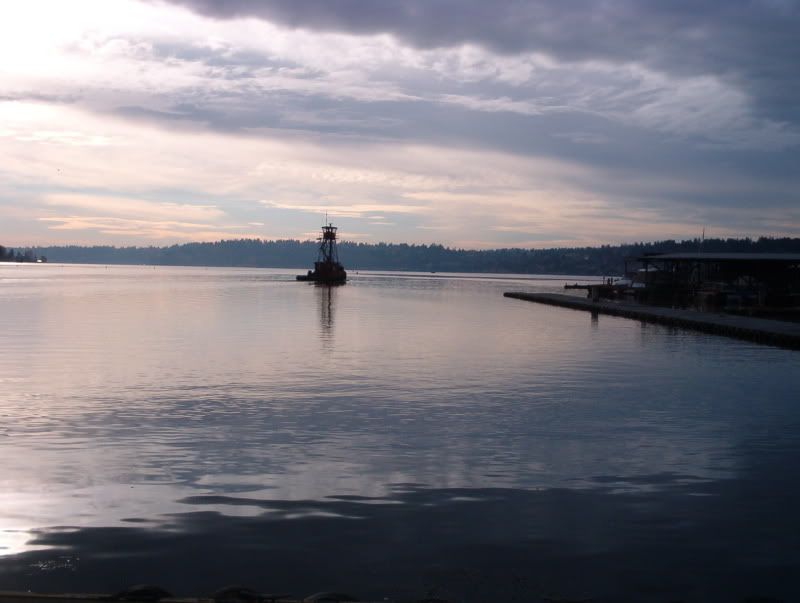 A tug leaves for another assignment after delivering another loaded gravel barge. There is a cement factory in Kenmore.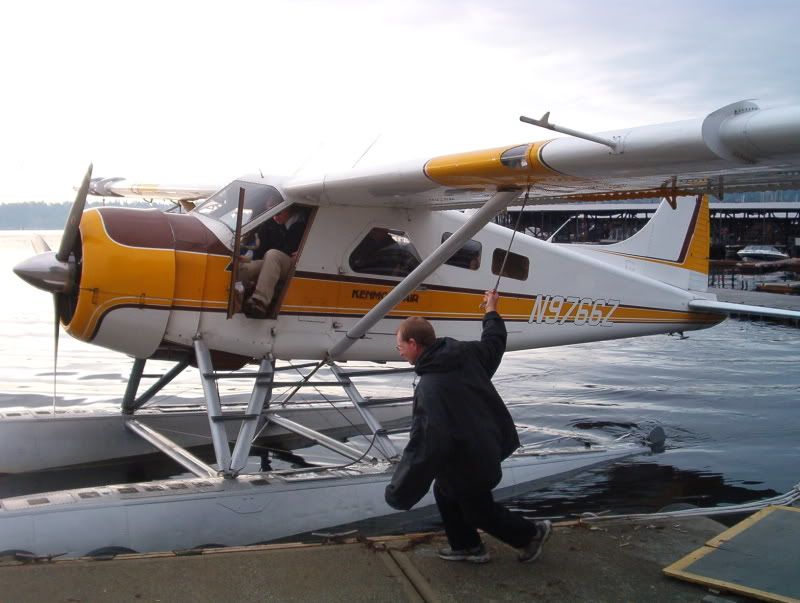 My plane arrives from an earlier set of flights.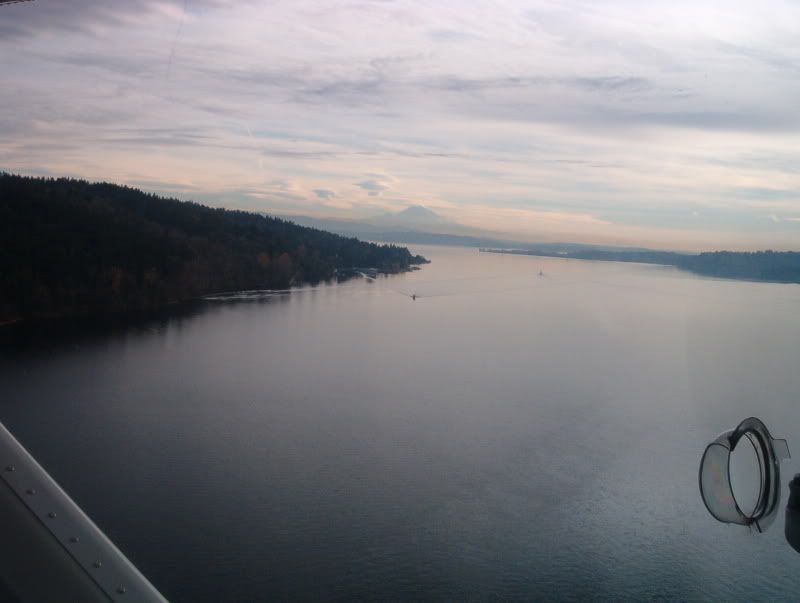 And, away we go!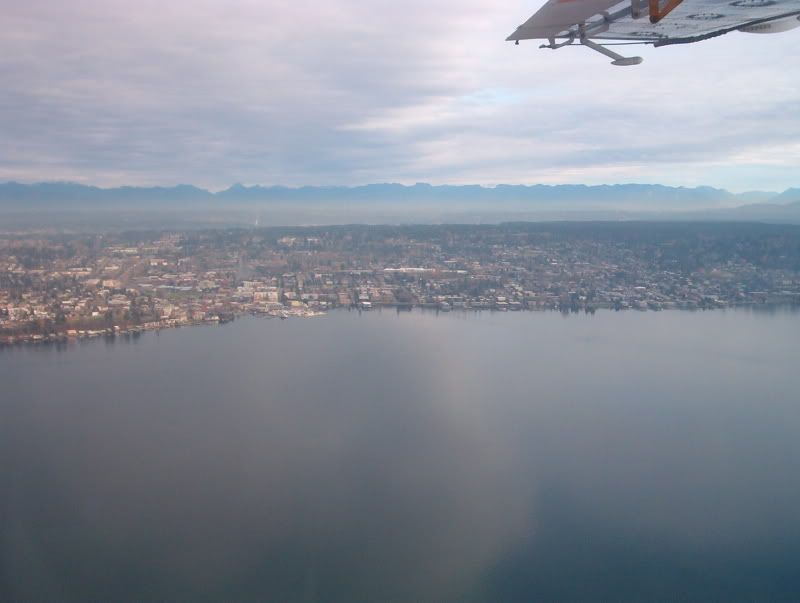 Kirkland. You can barely spot the little Astoria ferry in the dock.
Mount Rainier and SR-520.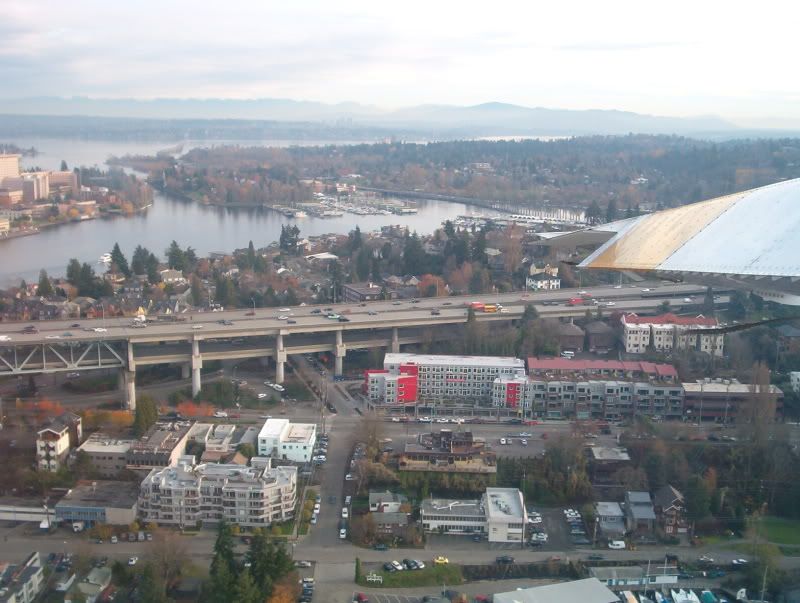 Portage Bay, Montlake, I-5. Flaps are set for landing on Lake Union for passengers at Kenmore Air's dock there.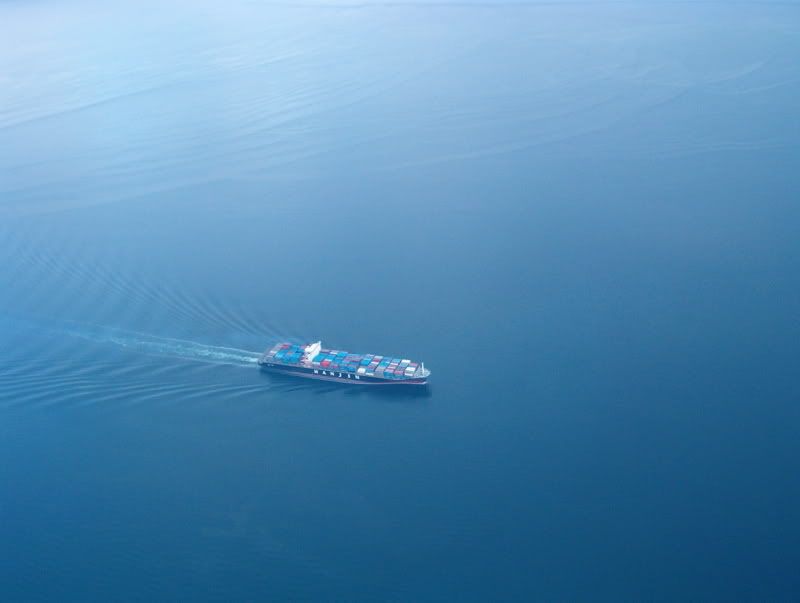 Airborne, once again. We fly over a container ship.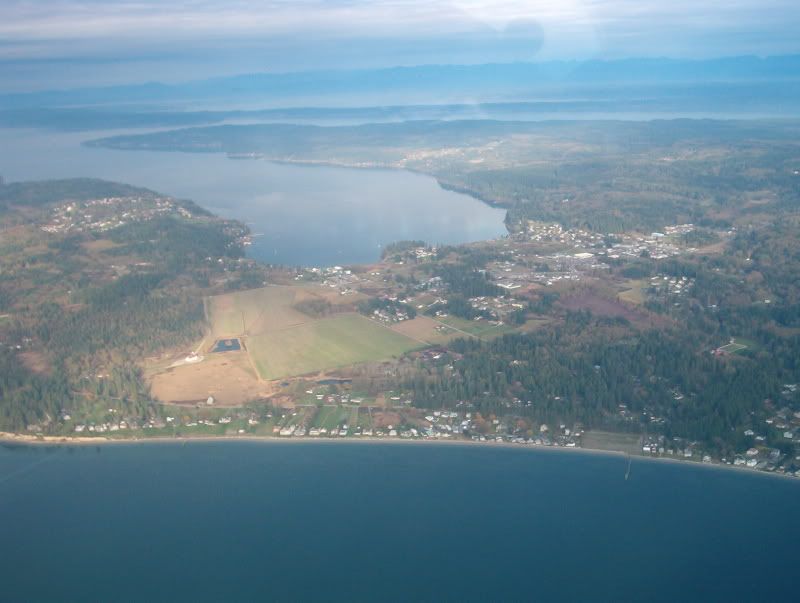 Holmes Harbor and Freeland, Whidbey Island. This is where Nichols Brothers are and the location of the building of the passenger decks of the new Keystone ferry. This is where the MV STEILACOOM II was built.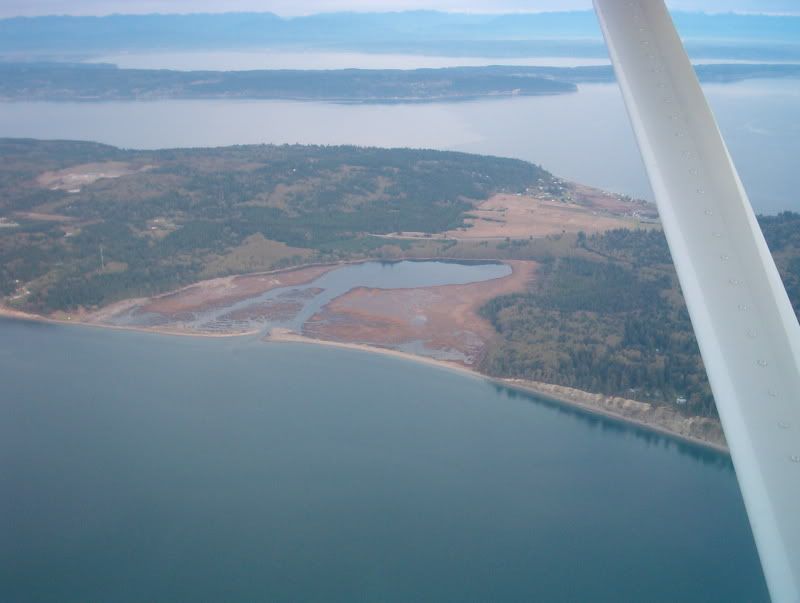 An interesting land formation located at the central part of Whidbey Island.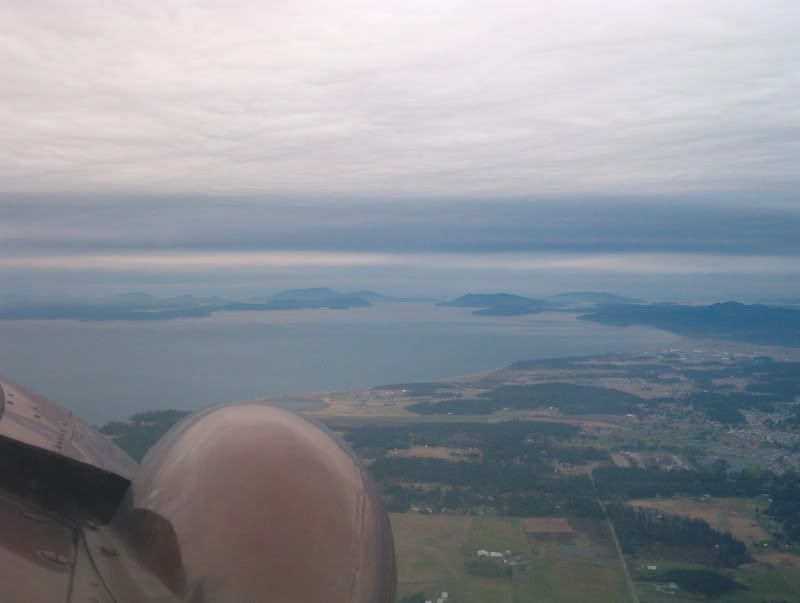 Passing Oak Harbor and nearing the San Juans. That long mountain is Constitution, Orcas Island.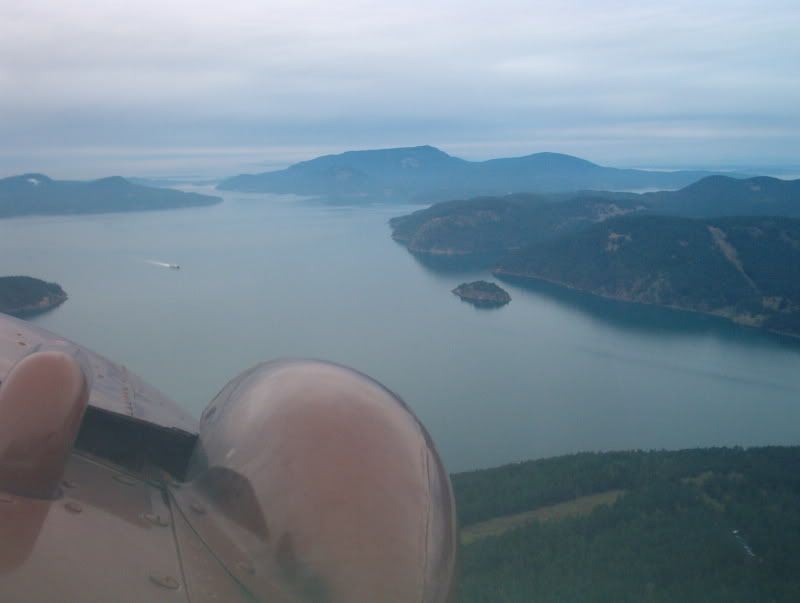 Beautiful Orcas Island. MV CHELAN is nearing Frost Island, eastbound Anacortes.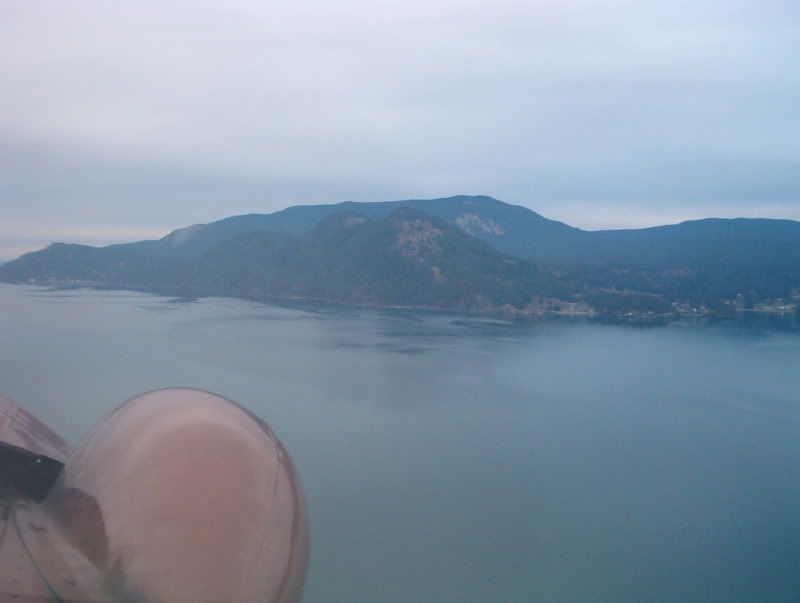 Making our decent to Rosario. I just love looking at Mount Constitution!
First stop: Rosario! All flights, routings, and stops vary due to passenger traffic.
After takeoff, we did a 180 and pass Rosario on the resort's west side. We vector ourselves to Westsound, our next stop.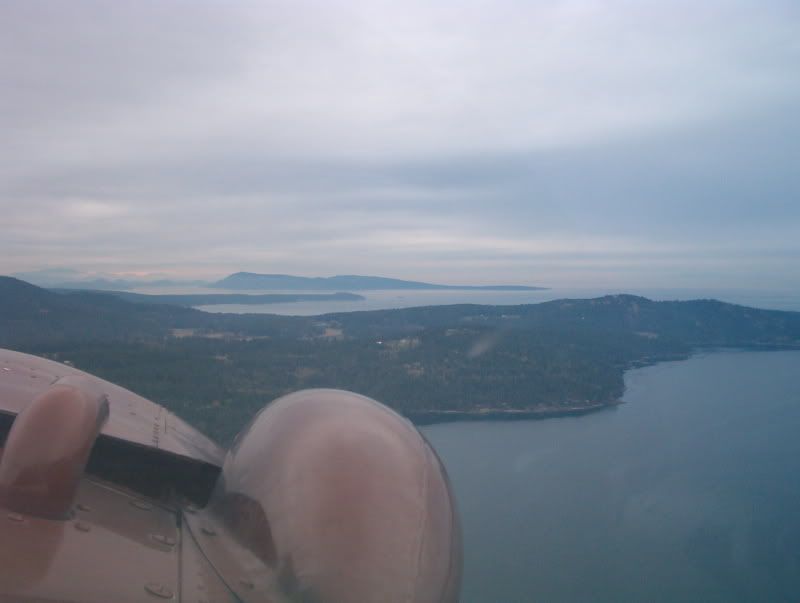 Some familiar sightings I have seen many times at Camp Orkila. That's Saturna Island in the distance.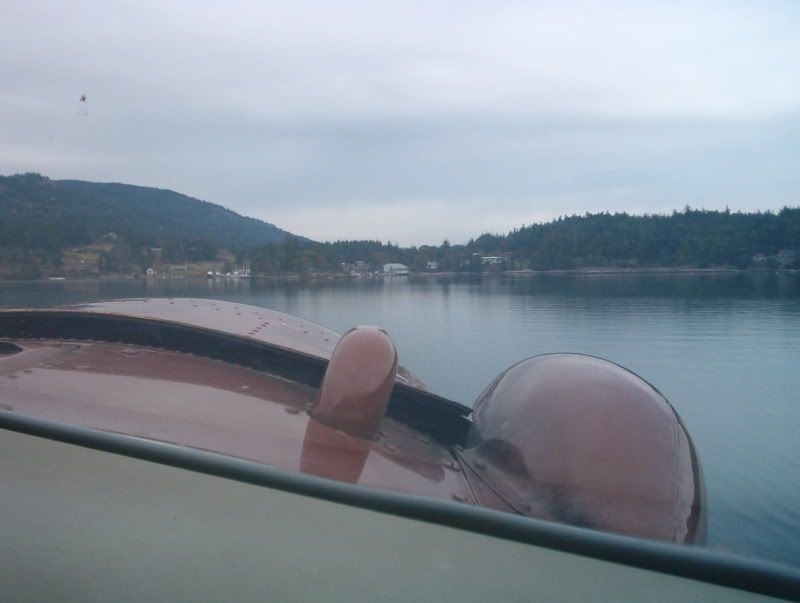 Arriving Westsound, Orcas Island.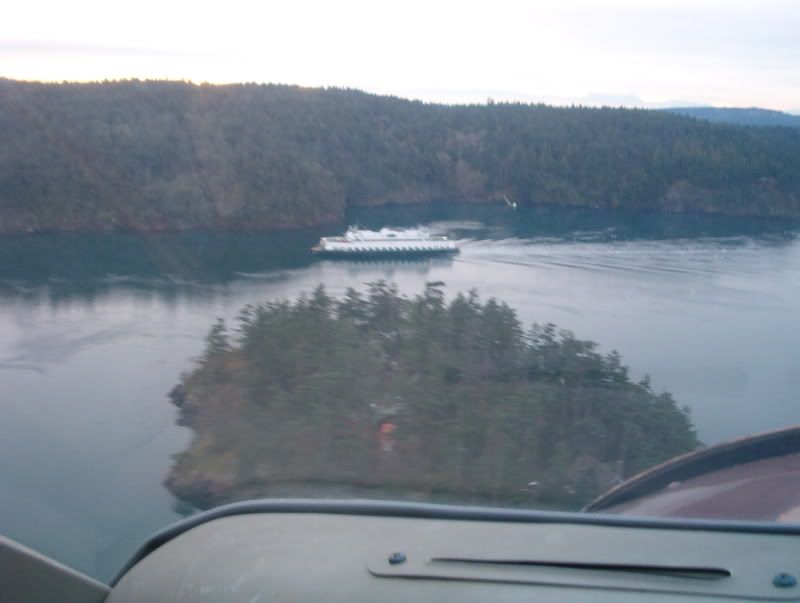 Apologies for the blurry image. That's the MV EVERGREEN STATE in Wasp Passage on a run from Friday Harbor to Orcas. We made another stop, this time at a dock at Shaw Island.
"Cruising" in Wasp Passage. No wasp entered the aircraft to sting us, though! ;D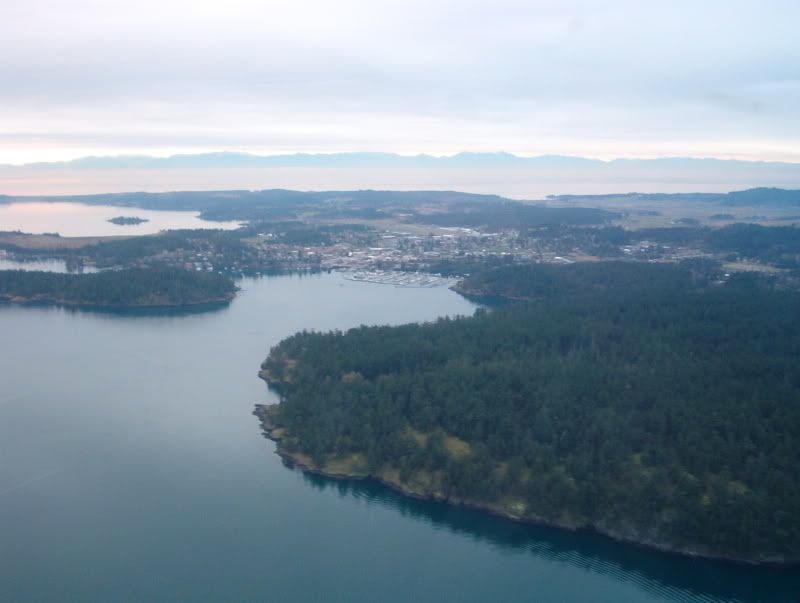 Kenmore Beaver, climb and maintain 1500. We're passing Friday Harbor.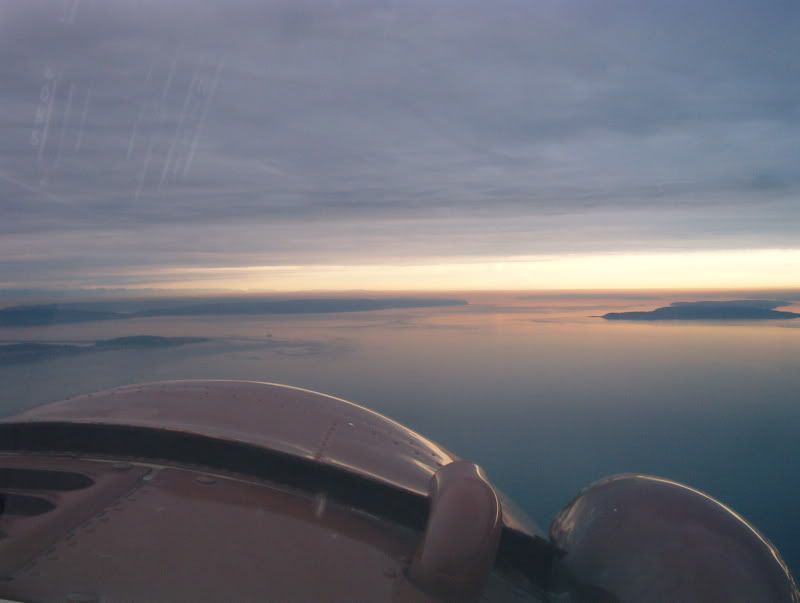 Entering Admiralty Inlet. That's the MV STEILACOOM II on another westbound trip to Port Townsend.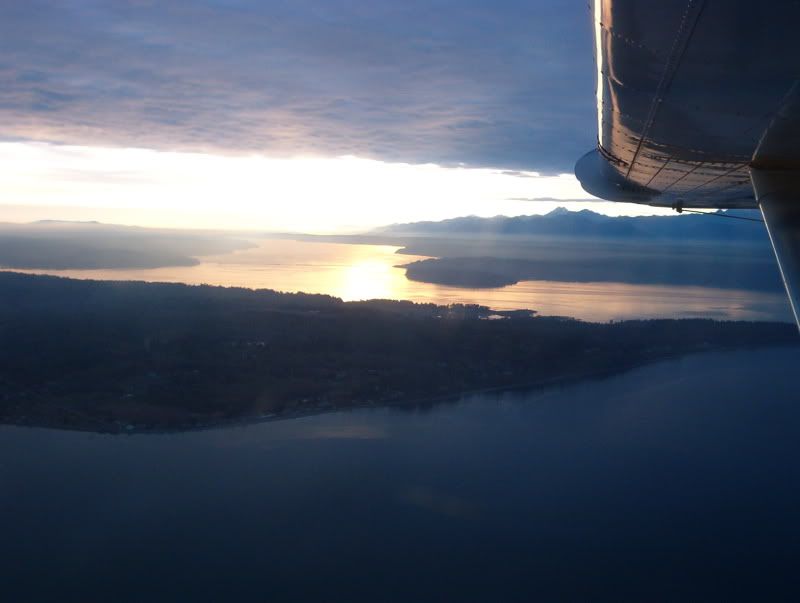 Hood Canal.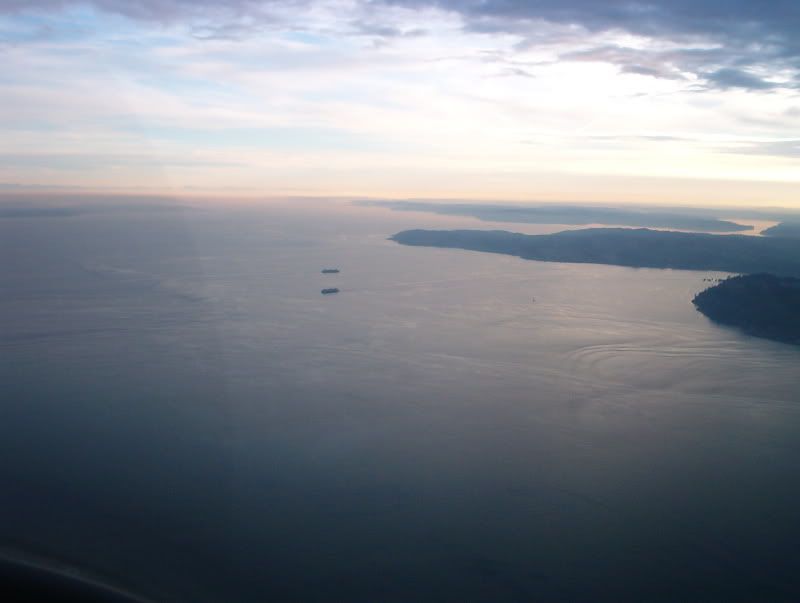 MV SPOKANE and MV WALLA WALLA on the Kingston run.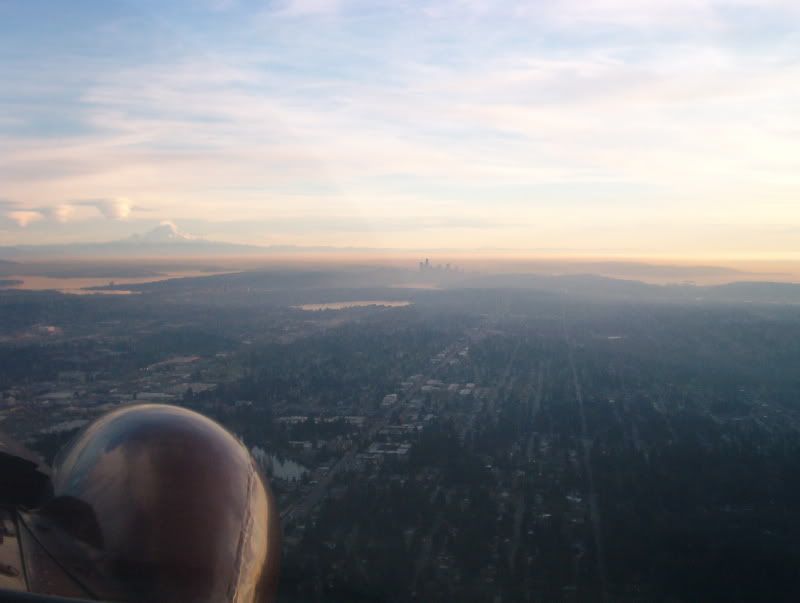 Nearing Seattle. Notice some interesting cloud formations next to Mount Rainier.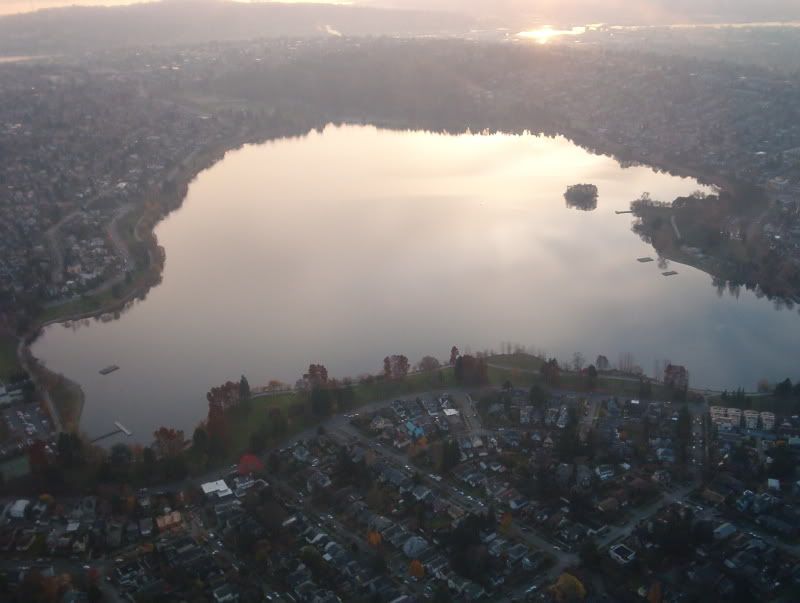 Green Lake. A popular recreational site in Seattle. A zoo is nearby.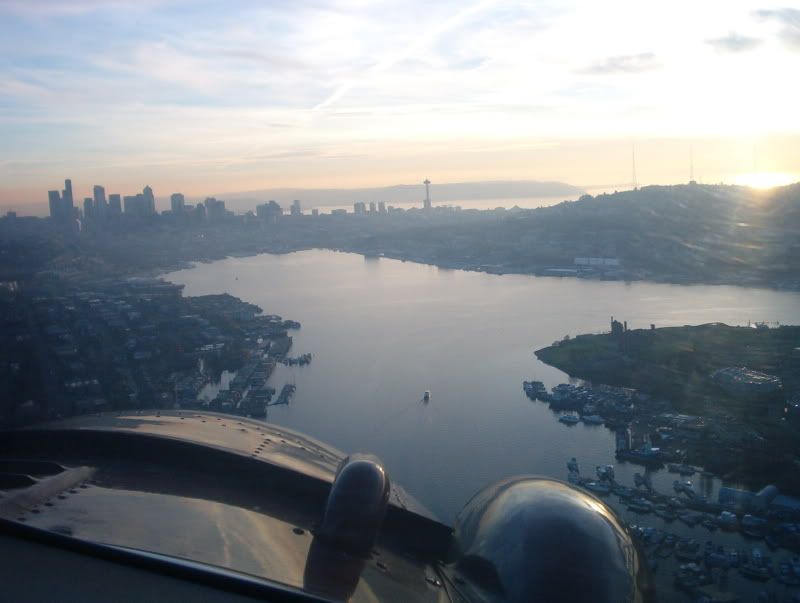 Making a steep decent to Lake Union, Seattle.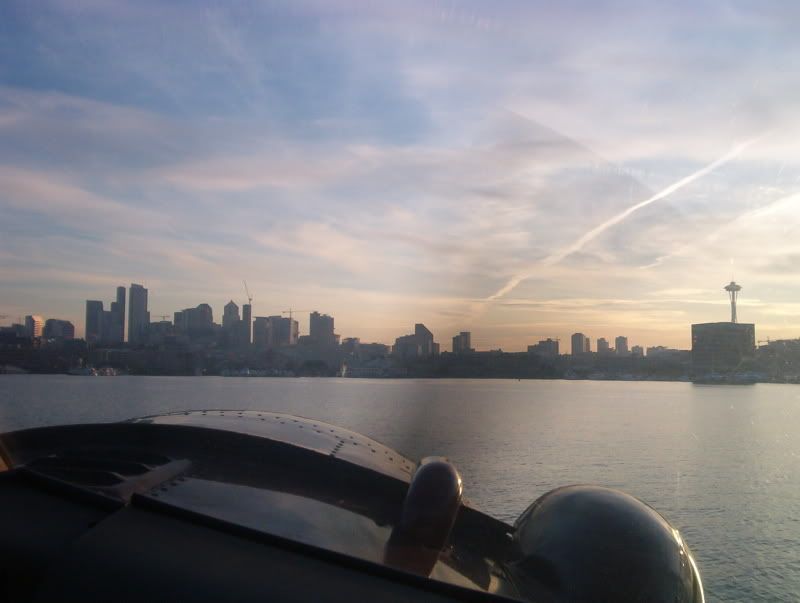 Seattle. We drop off a passenger here. Then, it's back to Kenmore Air's home base.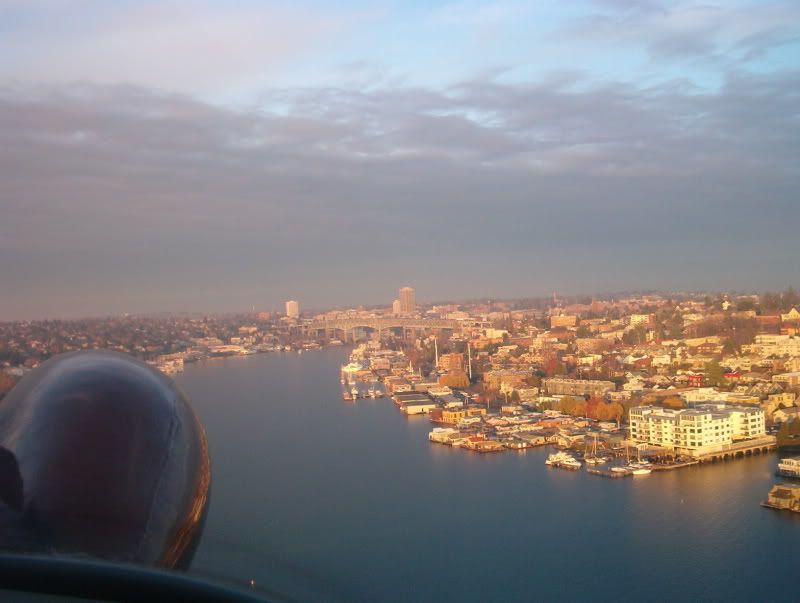 One last takeoff. The sun is now in golden mode. The retired SKANSONIA is in sight.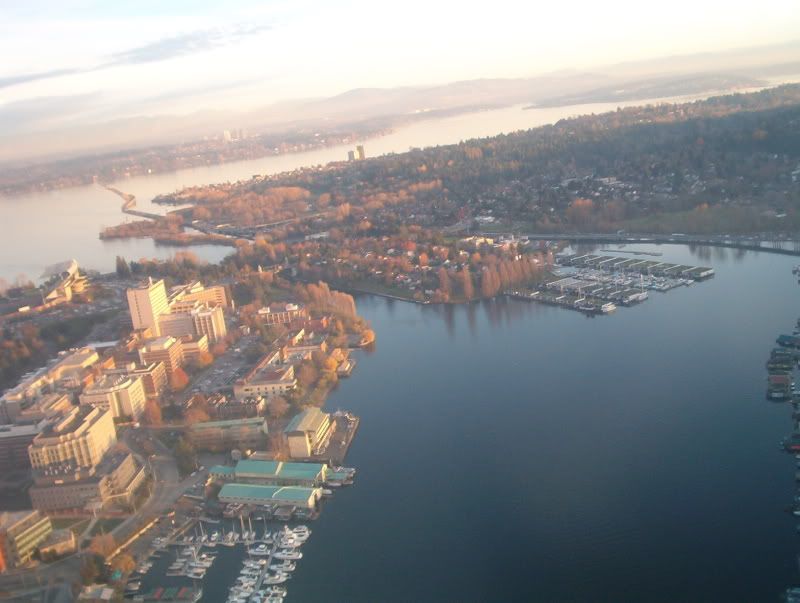 Montlake and Portage Bay.
Kirkland, lit by a golden sun.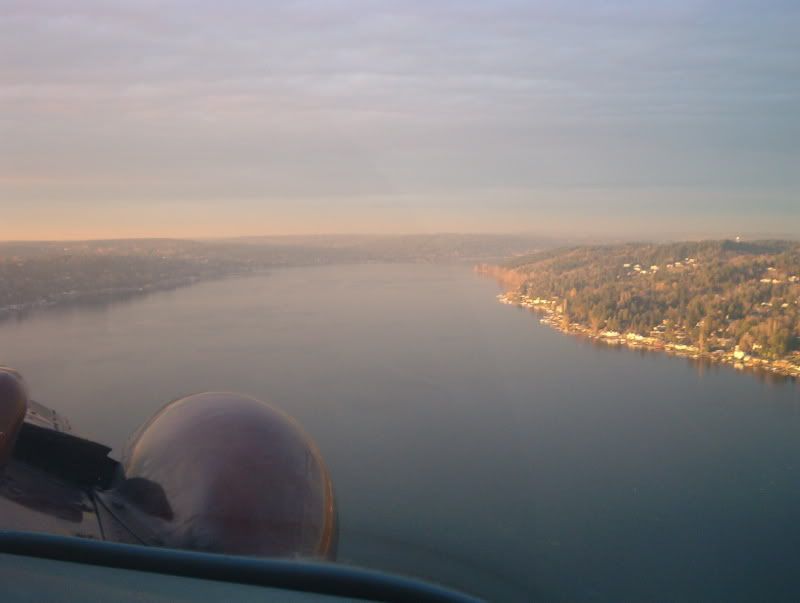 Flying up northern Lake Washington. The golden sun speaks for herself.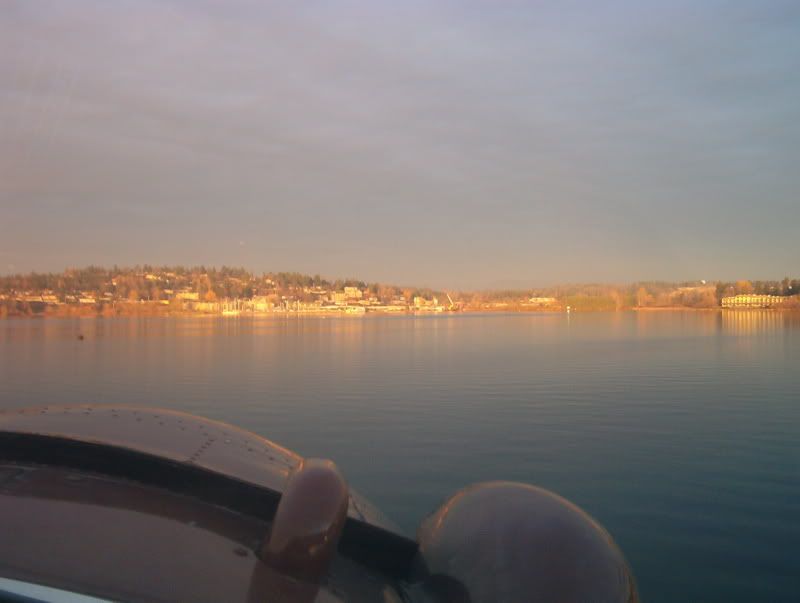 One last landing. Kenmore.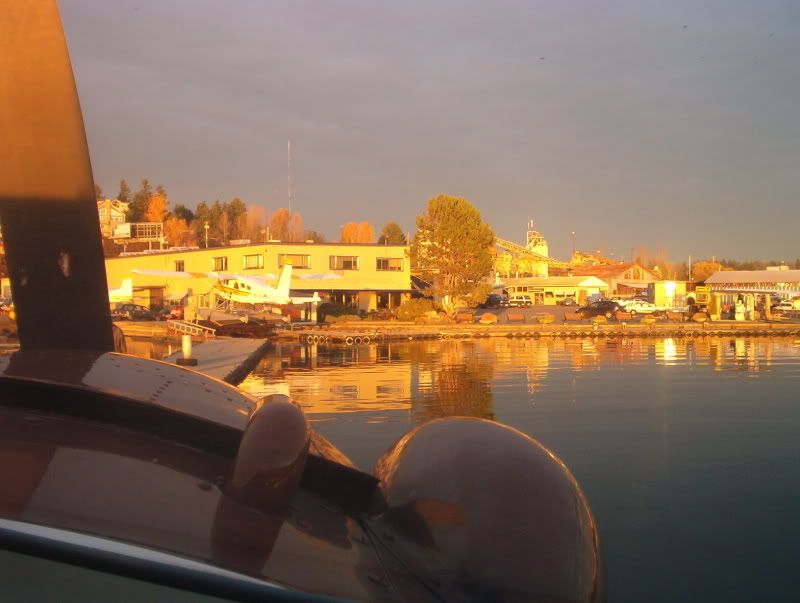 Back in Kenmore.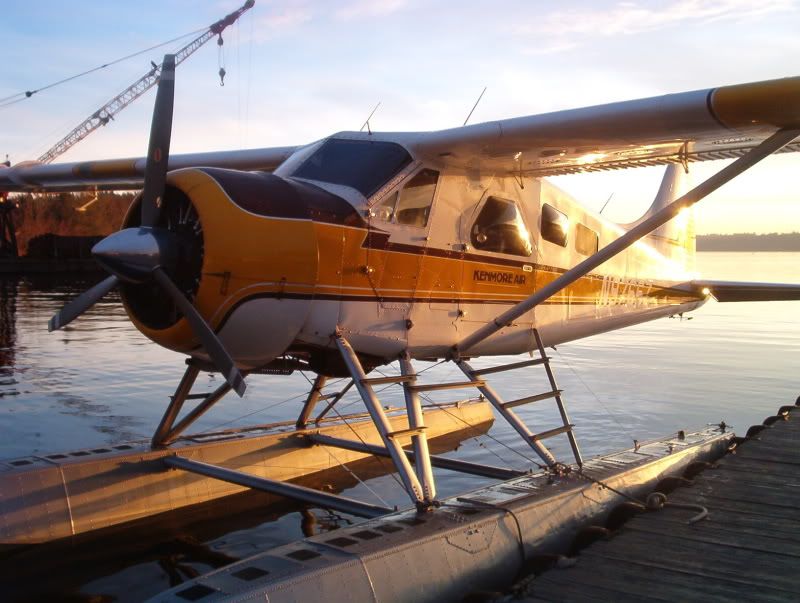 This plane speaks for herself. Nice work!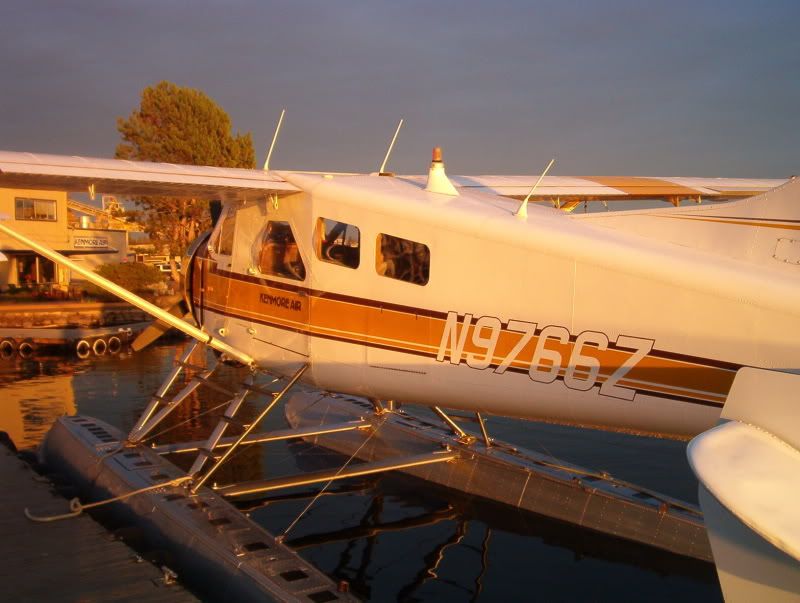 NOVEMBER NINER SEVEN SIX SIX ZULU.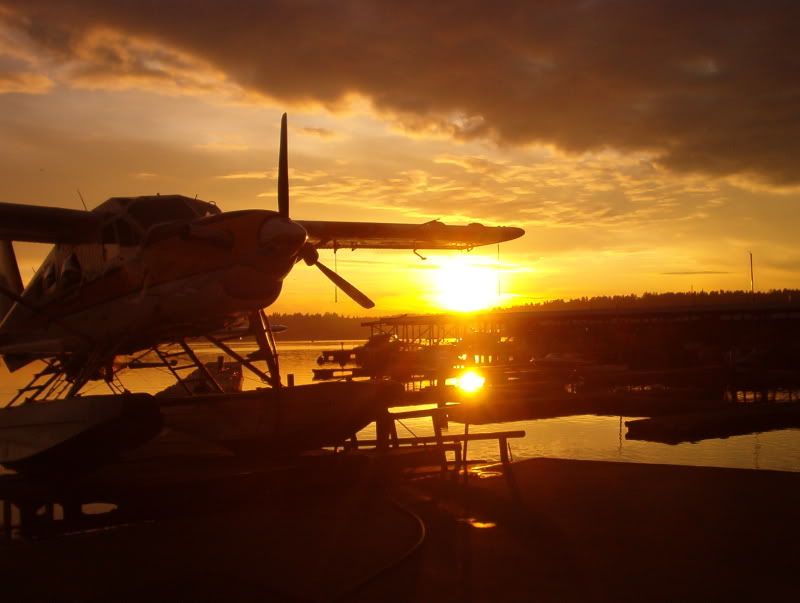 Sunset of a beautiful day of flying.
END!