Post by Low Light Mike on Jul 2, 2009 11:41:36 GMT -8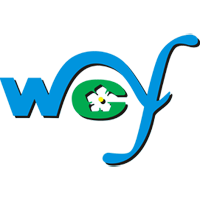 If high fares have nothing to do with decreased ridership, as David Hahn maintains, why does BC Ferries keep offering these Coastsaver rates?
Guess it's just because they're
really nice folks
.
I think it actually has something to do with the cap-rates for fares. The financial statements show a "regulatory liability" which basically means that regular fares on some mainline routes were too high in comparison to the cap-rates, and so they really do need to offer discounts/sales to bring them back into compliance with the approved rates.
Coast Savers is the way that they do that.
That's what I've been able to glean from reviewing the Financial statements and MD&A reports over the past few years.
============
[edit]
- here's the info from the 3/31/2009 financial statements:
$ 2,858,000 size of liability at Year end.
Here's the description of the item from Note #6 to the annual financial statements:
The Company is regulated by the Commissioner to ensure that tariffs are fair and reasonable and to monitor service levels. Under the terms of the Act, the tariffs the Company charges its customers are subject to price caps. The Commissioner may, under certain circumstances, allow increases in price caps over the set levels. The Commissioner has set price caps for the second four year term through March 31, 2012 (the "second performance term") and will establish the price caps to apply for each subsequent term.

...
Tariffs in excess of price cap:

The Act contains provisions which ensure that if tariffs charged
by the Company exceed established price caps, the excess amounts collected will be returned to customers through future tariffs.

At March 31, 2009, tariffs charged to customers on the Major Route Group exceeded the price cap by $2.9 million (2008: $3.4 million).

In addition, tariffs charged to customers on the Bear Cove – Mid Coast Route Group exceeded the price cap at March 31, 2008 by $0.2 million. The Bear Cove – Mid Coast Route Group has been discontinued as a separate route group and combined with the Northern Route Group effective April 1, 2008.