Post by EGfleet on Jan 1, 2009 10:10:34 GMT -8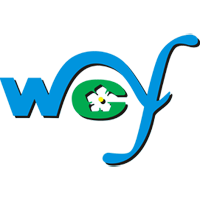 You know what? The current problem with any new-build program at the moment is that the State can't sell any bonds because of the Crash.
They are abandoning the 144 program, and the contract for the one Island Home has yet to be signed.
Must not be a problem now:
Ink on contract: Port Townsend ferry construction starts next week
By Jeff Chew
Peninsula Daily News
PORT TOWNSEND -- Washington State Ferries' chief executive on Monday signed a "notice to proceed," giving Todd Pacific Shipyards the official go-ahead to start work on a 64-car ferry for the Port Townsend-Keystone run.
"They're going to start Jan. 5, as I understand," said David Moseley, state deputy transportation secretary for ferries.
His announcement was met by applause from Port Townsend Chamber of Commerce members attending a presentation in which he addressed the agency's successes in 2008 and challenges in 2009.
Moseley, who has been on the job 10 months, spoke during the chamber's weekly luncheon at Fort Worden State Park Commons before an audience of more than 50.
A project contract for the 750-passenger vessel, loosely modeled after the Massachusetts-based
Island Home
ferry, was recently signed. The ferry could be plying the waters between Port Townsend and Keystone in May 2010.
The state has awarded a 540-day, $65.5 million contract to Todd Pacific Shipyards Corp., based on Seattle's Harbor Island.
Todd, which submitted the lone bid, last built three 218-car, 2,000-passenger jumbo-class ferries for Washington State Ferries in the late 1990s.
200 to be employed
The 64-car Island Home-class ferry project is expected to employ about 200 union laborers.
Moseley said the state chose not to take issue with Todd over the price, which was about $15 million over the state engineer's estimate of $49.5 million for one vessel.
The Legislature appropriated $84.5 million for two Island Home-model ferries for the treacherous Port Townsend-Keystone route, but Todd's bid came in $40 million over the state ferries engineer's estimate for construction of two vessels.
Steve Welch, Todd chief executive officer, cited Gov. Chris Gregoire's 18-month fast-track schedule to build the ferry, soaring commodities costs and substantial state changes in the original Island Home design.
Moseley said, "The reality is if we are at odds as we build this ferry," it will not reflect well with state lawmakers who have to consider future funding for the entire ferry system during the coming session.
"The reality is the governor is responsible for presenting a balanced budget and a balanced ferry budget," he said.
"That does not include a second 64-car ferry."
Ferries' future
Moseley and his fellow state Department of Transportation ferries staff have proposed two possible paths in Washington State Ferries' foreseeable future.
One, Plan A, maintains robust car ferry service and all routes with some improvements.
The other, "Plan B," maintains existing "water highway" routes with some service cuts and a county-augmented passenger ferry service.
Plan A could produce a $3.5 billion funding gap; Plan B's gap would be less but still difficult to fund, Moseley told the chamber.
The 64-car Island Home-class vessel will replace the lighter-weight, 50-car
Steilacoom II
, which the state has leased from Pierce County to operate on the Port Townsend-Keystone route during new ferry construction.
The latter has been running the Admiralty Inlet route since January after Moseley's boss, Paula Hammond, pulled four 80-year-old Steel Electric-class ferries from service on Nov. 20, 2007, saying they were unsafe, with seriously damaged hulls.
The vessels are on their way to a scrap yard in Mexico.
The main issue in finding a ferry larger than the
Steilacoom II
is Whidbey Island's Keystone Harbor landing, which requires a certain ferry size and design to allow safe landings in the narrow channel plagued by heavy currents at its mouth.
Moseley said he has searched the world for a ferry that would operate on the route, but until the 64-car ferry is built,
Steilacoom II
riders will have to tolerate repeated cancellations caused by bad weather and high seas.
22 percent reduction
Voter-approved Initiative 695, which set a $30 flat rate for state auto license tabs statewide in 2000, led to a 22 percent reduction in the ferry system's operating budget, he said, and a 75 percent cut in capital funding for ferries.
"The Legislature has diverted funds from highways to ferries to make ends meet," he said.
"Really, the issue is almost exclusively capital."
Washington State Ferries was originally reluctant to use a ferry reservation system, he said, but after a push from Port Townsend-Keystone Ferry Partnership group of community leaders from Jefferson County and Whidbey Island, a successful pilot reservation program last summer proved to ferries officials that it could be done for the entire system.
"[Washington State Ferries] learned from that project," he said.
"We're trying to learn to look respectively at new ideas . . . rather than do the same old thing.
"The sense was the ferry system wasn't listening very well."
Tim Caldwell -- sporting the "I love ferries" sweatshirt given to him when he left his 17-year chamber manager job last summer to manage the Puget Sound Energy office downtown -- introduced Moseley as "a breath of fresh air" to the ferry system and its customers.
Caldwell is the Jefferson County Ferry Advisory Council chairman, a separate entity from the partnership group.
Caldwell has long promoted passenger-only ferry service from Port Townsend, and is a big support of state ferries' Plan B option.
"This has to be a consortium of seven to 11 counties to go into passenger ferry-only service," Caldwell said after Moseley's talk.
"With private and state and county taxing authority, they could come up with a way to pay for it."
King County has formed a ferry district as a taxing entity.
Jefferson County Commissioners David Sullivan and Phil Johnson said they would consider the county's involvement in a possible passenger-ferry option.
"I think the funding is the key," said Sullivan. "We have to see what the state comes up with."
Johnson said he was reluctant to form a ferry-taxing district because it goes against the funding concept for state highways, including those crossing state waterways.