Post by Mill Bay on Nov 16, 2010 14:54:50 GMT -8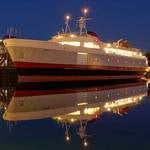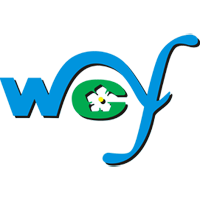 Look up (scroll up), to post #2 in this new thread.
Flugel, you are too efficient for me! It could also be as well that you spend way too much time on this forum, which might be a bit worrying

.
Just to update some points. In regards to capacity, I would be willing to bet this ferry could have a tween decks car deck similar to the MV Confederation, or does have some sort of platform decks. I have seen similar looking ferries which have either stowable platforms like the Queen of Chilliack, or fixed ones like the Island Sky, or a combination, with a fixed upper car deck reach by stowable internal ramps from the lower deck.
Although I think Neil is right, that its dimension seem kind of small for having an extra car deck hidden somewhere within, you must keep in mind that it could potentially be a viable replacement for the Burnaby, but with the resulting significant decrease in vehicle capacity on the Comox run, which BCFerries probably would not really blink at.
If this has been an unannounced project that BCFerries has been looking into for some time, I can imagine why it was kept quiet, despite the inevitable complaints that FOI may been violated again. BCFerries is well aware how the local shipbuilding unions and public sentiment can get riled up about announcements of major foreign investments as opposed to domestic ones.
Finally, Scott really managed to kill off any visual appeal for this ship with that edited picture. It could be posted in the fleet profiles section of BCFerries website right now, and fit right in. I think they could just simply leave it in its current colors with a nice balance of blue and white, and maybe just stick some tiny, hard to see slugs on the very small funnels this ship has.
I just have one more question... What language was post #6 translated into or out of? Because it has all the hallmarks of someone who used a very basic internet translating service to translate something into English, or used the same software to translate something written in English into an unknown language.