Post by compdude787 on Feb 1, 2013 15:28:08 GMT -8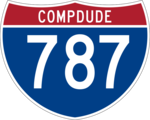 Kalakala
: remove the superstructure from the hull in one piece, scrap the hull (though it would probably be more worthwhile to sink it as an artificial reef, considering that it has deteriorated too much to have any salvageable metal), and make the superstructure be a building for a museum, perhaps. Remember that the hull was from the 1926
Peralta
(that makes it even older than the SEs' hulls which were in terrible condition in '07), and given that it has been allowed to deteriorate so much, they might as well build a new replica hull from the ground up. But then it would no longer be the
Kalakala
's hull, so that would essentially make it a new ship with the Kalakala's superstructure.
The superstructure is sleek and streamlined, and it looks really good. I still think that the superstructure could be restored, but the hull has just deteriorated too much. Anyway, time is running out to save the
Kalakala
from the wreckers. And we'll all be sad to see this famous vessel go! But we have to remember that things created by human hands do not last forever...
Yes, the hull is indeed a year younger but there are two points that you should include in your reasoning:
-The Enteai (Santa Rosa) is still afloat and used in San Francisco
-The Kalakala spend many years stuck in the mud, which helped a lot to preserve the hull. If only it was restored just after it came back here in 1998, and later have had regular inspections and hull maintenance, it would be in good condition. The hull itself has really started to deteriorate in the last 15 years and was still in good shape in 1998. So overall my guess would be that it is same as or better than the Steel-Es in 2007.
Hmm, okay, I didn't consider the fact that being stuck in the mud would
preserve
the hull. So maybe the hull could be restored, but I don't know how they're going to be able to move it to a drydock since the Coast Guard considers the ship to be too fragile to move, yet they also consider it a "hazard to navigation" in the location where it's moored. I figured that the hull would just be corroded as much as the SE's were, and that it would be extremely costly to restore. The more they wait, the more deterioration will take place and result in higher costs to restore. Time is clearly running out to restore this famous vessel. And it could very well end up not being restored after all, to the sadness of many ship enthusiasts and history buffs.