Post by Jordan W on Nov 27, 2011 10:54:46 GMT -8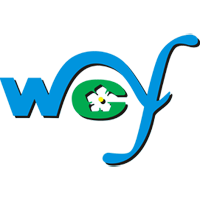 The Vancouver shipyard has it's own lock out tag out program that is well sorted out and it places an obvious emphasis on the subject of safety top to bottom. The safety officer has a seat at the daily progress meeting. We have never been to another shipyard with it's own LOTO program, they always have utilized the WSF system. I wonder what they do when a customer comes in with a poorly considered or documented system.
The shipyard communication with our crew was superior. The yard provided it's own radio to us so we could talk to the shipyard foreman or safety office at any time. There was no going ashore to find anyone and likewise when the yard needed something from us they could get it done quickly. Also, at the shipyard worker level these guys would talk to us individually about the jobs they were working on, made suggestions based on what they had seen on other vessels, recommend products and asked us about the good features they saw on Puyallup. At any other shipyard we have been to in Puget Sound, except our own Eagle Harbor, the workers seem to avoid even making eye contact. Maybe that is what we liked about the Canadians, they are so much like our own guys at EH.
Finally I would say the Vancouver guys had pride in their work, they were very respectful of our engine room and wanted to keep it as clean and shinny as when we arrived. I like that in a shipyard because it is respect we can relate to as mariners. They were like a visiting ship's crew. We never worried about pilfrage, lent tools back and forth freely and can say there was never the sense we were being invaded as is the case that sometimes occurrs in a shipyard.
It is obvious from the condition of their dry dock, how it was maintained, the condition of the tugs how they were operated that this is a great facility that WSF should consider for a broader range of work in the future.
We also liked how the Canadians in the North Vancouver area around the shipyard appreciate their maritime heritage and will look forward to coming back at the completion of the "shipyard park' being constructed near the Pinnacle hotel where we stayed. I don't think you will ever see such a thing coexisting on our side of the water.
Thanks Chief,
It sounds like everything went off without a hitch and the work of Seaspan was very professional. I happen to live about 4 blocks up the hill from Vancouver Dry Dock so hearing your positive experience as a whole makes me proud of the community that I live in.