Post by Barnacle on Feb 7, 2010 15:10:19 GMT -8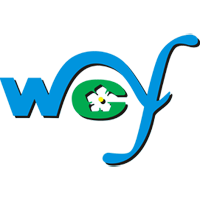 Point taken. But continuing to legnthen it will eventually end up with another canoe-like hull, similar to the roly-poly Supers. I would expect the rolling problem to worsen, not improve, with lengthening. Longitudinal stability would improve, true, but that would only lessen the pitching, not the rolling.
The hull cross-section of the PC design is very similar to that of the new Chetzemoka (KdT class), with the exception of the propeller end treatment, which in the PC boat is more Steel Electric like, and in my opinion better. The added, mostly empty, center would make the vessel more stable, not less, however like the KdT class, rolling chocks ought to be added to slow the roll.
*tweet!* Terminology time-out!
A "rolling chock" is a hole cut in a bulkhead for a mooring line to be passed through, with a roller in the center of it. The items you are referring to are called "bilge keels." Whether or not it would help the Steilacoom II or not, I don't know.
The 66 car would be 252 feet, the 72 car would be 270 feet long. This is well within normal width/length proportions for car Ferries. Ferrynutseattle's design, as I have referenced previously, includes crew quarters.
I do not wish to sound like I am talking trash about FerrynutSeattle's work, because I enjoy it very much. However, he has NOT done a design. He has done an artist's concept, which is fine, but bears about as much resemblance to a design as a Testor's model does to the actual car. He can include whatever he wants on his design; it doesn't mean that it would be practical to include the same ideas and concepts, worthy though they be, in an actual execution.
Even if the calculations have not been done, this is no big deal, a competent marine engineer ought to be able to do that in a day or two, it's not rocket science, and there's this little item we have now we didn't have in the 60s called programmed computers....
Computers are only as good as the data they are fed. And having suffered through a semester of ship's stability classes, I will admit that while it isn't rocket science, it's a lot closer to rocket science than the tiddlywinks you're making it sound like.
The 66 car could operate with the same engines, might need a size up for the 72, maybe. Speed will somewhat increase due to increase of water line length, even with the same power. This section already has a great track record, and is far more fuel efficient than the EMD installation in the KdT boats will ever be.
I'll go along with you on that one.

At one point they were actually kicking around the idea of lengthening the Evergreen State class and determined that it would actually improve their speed. Alas, nothing was ever done with it.
The proper way to obtain one or more of these is with a design/build contract, by requesting proposals from venders, not a bid spec system. The product is known, the design is out there and it would short circuit the expensive mess that happened with the last bids. Perhaps even out-of-State proposals ought to be included to keep the locals honest.
I will forever be gunshy of design/build contracts because of the Issaquah class boats. It took
years
to get those boats right once we got them. I wouldn't mind seeing out-of-state yards competing, but yes, I would like to see a local yard get the business. Maybe some sort of mild handicapping, instead of outright exclusion.
the State taking over the County Systems, I don't think so, the State has just too many problems running what they have. The whole bloody system needs a complete rethinking and overhaul, I do not see the political will to do it right now, perhaps after the 2010 elections.
I think that any realignment of ferry systems in either direction was a fanciful bit of conversation. I'm not seriously suggesting that anything of that ilk would ever happen. (However, it does make sense that WSF would end up with the lot, what with having our own in-house yard... we can do pretty mch everything but actual haul-outs--and exterior painting-- there.)
The County Ferries are much more cost-effective and run with much smaller crews. Pierce County runs the ST II with either three or four crew, the State runs it with seven.
WSF has added additional safety equipment that would, in the event of an emergency, require a couple of extra people to operate. Like the liferafts. Do the PC crews have first aid or firefighting training?
Both Whatcom and Skagit run with three crew. I think a better system might be an Inter-County Ferry Association with shared resources, especially spare vessels, I do agree with that part of Neil's comment. From my observation, Pierce seems to have the best handle on operations of the County systems.
I do believe that Pierce County contracts it out to Hornblower, but I'm not sure of that.
The current Ferry is operating at near capacity, over capacity in season. It is 47 years old, has thinning decks, deterioration in the deck house, and lane widths that are now ADA non-compliant. To me, this means a larger Ferry, soon. My choice would be a standard 54 car PC type Ferry, it would cut down the number of runs, use about the same amount of fuel overall and have expansion capability for the future.
Wouldn't cutting down on the number of runs leave you with the same problem of line-ups?
The idea of shared resources is very appealing to me, our wonderful old girl could even go into the reserve pool, it's got a lot of life left for intermittent use and will haul passengers only just fine too. I have been trying to get the politicians ear about this, but, they don't seem to be interested and generally blow me off, I can't even get my State Rep, who I know personally, to call me back (I know, they are in session now). Any ideas here? With our current upset with the Mainland Landing we have a short window of opportunity with people engaged and listening. Your comments and ideas would be appreciated.
I think your idea of an ICFA has considerable merit. It would depend on how much control an individual county wants to have over the ferries that operate under their auspices. But people who live on islands are funny... Guemes Islanders got all whiny and pouty when Skagit County
expanded
their ferry service. Apparently they felt they were losing their small-island community and charm by making the island more accessible. Quite honestly, all I remember about their comments in the paper was that they came across as a bunch of exclusive snobs, especially after reading about how the QCIs were all but begging for better service.