Post by c15cat on Sept 12, 2009 20:38:42 GMT -8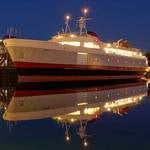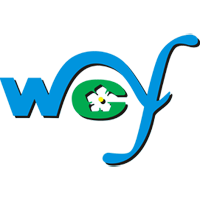 Can't wait to see the revolt happen when the Chilliwack is put on the Little River route. I know many of the trucking companies will put off deliveries from the Island for the month and half or go the long way around.
Douglas-Cat:
Everytime that I've taken the Comox-Westview route, there has been a NorthWest Tankers truck on the sailing. I've always been curious about what they are shipping and why they don't use a barge instead.
Seeing as you seem to know a thing or two about trucking business on the Sunshine Coast, I'm asking you:
What is NorthWest sending to Powell River every day, and do they have barge options, instead of using BC Ferries.
Thanks for the info.
Northwest tank hauls various liquids for the mill it is either salt or a acid. From Vancouver island is some kind of mud they haul one of those pretty much daily or they were. The acids etc come up from Vancouver. BCF is far cheaper than a barge. Alot of Powell River's supplies come from the Island. The last time the Chilliwack was on the Little River/Powell River things got delayed and backed up.
The truckers are used to the Chilliwack and the horrible orafices they have to enter and exit from. Its really fun watching the trucks that never been on a ferry before rip the trailer open like a tin can.
The Chilliwack is a low floater even on route 7 trucks are denied passage if the tide is too low.
The Wack is heavy on the fuel I was told how much it burned but I have forgotten the numbers. On route 7 the engines are running at max speed I don't think they are on the Comox run.
The old Mirilees in the Burnaby run at less RPMs than the Bergens in the Chilliwack. A conventional propeller ship is more effecient. The Wack struggles to do 12.5 knots.
All I heard was the Chilliwack was going to replace the Burnaby after its done relieving the I Sky.
The Wack's car capacity is 50 cars plus 2-3 semis.