Post by Neil on Oct 27, 2017 21:26:03 GMT -8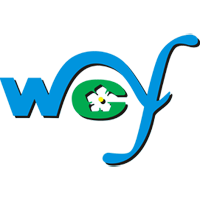 I guess it depends on which math BC Ferries was using when these vessels were first being planned. Was that before the standard vehicle size was adjusted to 6m (19.6')? If so, you might be right about the capacity. Although, I was just looking at that top-down rendering Damen provided, the one showing vehicles, and it seems like 44 is about right, with the kinds of cars represented in that image, at least to my eye. The one rendered view looking down the main vehicle deck makes it look like there are two vehicle lanes above the passenger cabin. It starts out as one lane going up the ramp on each end, then widens out to two at the top. Does that seem correct?
I like the looks of this new ferry. The design seems much more coherent and symmetrical than the Salish trio.
Using the scale of the cars pictured, I get 14 cars in the center lane alone. Maybe they're small cars, but this is a 267' long vessel.
I can't see two lanes fitting above the passenger lounge, but it's hard to tell from the rendering. I notice those prison waiting room metal chairs. Charming, and great for the back.
I do get the logic of standardizing the fleet, but just as you don't need a vessel like
Chetzemoka
serving Tahlequah, this '44' vessel seems overbuilt for a run like Hornby, which would be better off long term with a new
Quinitsa
. Not every vessel needs to be interchangeable, when you can save a lot of money building something simpler for a route where the boat is going to be there for decades.
But, yes, I do like the look of this vessel, and the ferry fan in me also likes the fact that there will be different places to be. Texadans might find the lounge claustrophobic compared to their spacious
NIP
, with no improvement in AEQ capacity, but folks at Alert Bay and Sointula will be happy. Maybe the model will be customized somewhat as new boats are actually built.