Post by Nick on Jan 14, 2019 21:53:12 GMT -8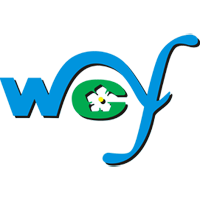 Spirit of British Columbia
since its Polish renewal last year, and when I looked at the schedule a few weeks back, she was the number one boat out of Tsawwassen, with a departure at 11am. I was planning on a trip today, but when I checked, I saw she wasn't in service; the
Coastal Renaissance
did that departure. Phooey.
Anyway... it looked nice and sunny outside at my place in Surrey, so I decided to go. Driving down to lower ground, the fog set in. I hoped it would lift as the day progressed.
Well, it didn't, really. Until we were about ten minutes out of Swartz Bay. Lovely and warm there, and it burnt off a bit more so that the first half hour or so on the return journey was clear. Active Pass, though, was invisible, other than Helen Point.
Still, it was a novelty being on a Coastal with everything open, since I'm usually on route thirty. The chocolate cake was good... I don't usually have the opportunity these days, either travelling at brunch time, or too close to dinner. Idle ferry fandom has its advantages.
Anyway, again... I'm posting in the 'shrinking ferries' thread. I counted the cars exiting at Swartz- 172 from the top deck. There looked to be room for maybe five more. So that gives an AEQ capacity of 354, or close to the original claimed capacity of 360. Given the wasted space where the deck crew no longer pull vehicles up tight behind each other, I think the Coastals could easily have an effective capacity of 380. The website says 310.
I still don't get that formula. We all like the shave years off our age or add points to our IQ. Maybe after a couple of glasses of wine, Deborah Marshall might share why BC Ferries insists on making themselves smaller than they are.
I'm going to preface this post by saying this is pure conjecture on my part, I have no information other than this thread to base this on. A thought, however.

I suspect that the change to a 6.1m AEQ has something to do with their accounting regarding potential revenue earning of a particular vessel, as well as the possible reservation space allocated to that vessel. There has been talk for some time now of going to 100% reservations. If they were to use the old 5.34m standard, and take reservations for potentially 360 passenger cars, there's a very good chance that someone with a reservation will be left behind because they allow anything up to 6.1m to be declared as a passenger vehicle.

It does make sense from an accounting and bean counter point of view to have the maximum space allocated per unit correlate to the planned number of units carried.