Post by translinkfan on Nov 29, 2015 2:10:28 GMT -8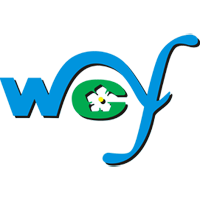 Traxx Coach Lines out of AB (whom I was working with at the time) did all the hotel transfers in Vancouver (their BC yard is in Richmond), Whistler, Jasper, and Banff. For the Kamloops overnight stop it was Thompson Valley Charters I think. I mostly helped swamping on the "Whistler luggage" bus as we dubbed it. 0630 at the Vancouver station to pick up GSR's, then out by 7 to do pick ups at hotels, then make it to North Vancouver for an 0800 departure. Then load all the luggage from the other 2 coaches (whistler train required easily 3 coaches) into one coach. Then once the train leaves, up to whistler we go to meet the train at approximately 1130-12, if the train was not delayed. Then luggage was pre-sorted to 2 other buses and then hotel drop offs happened. By about 1300 it's off duty time. Then by 1400 we start it all backwards. Really long day but the GSR's I've befriended made it all the while! I also did a couple of Banff/ Jasper train transfers too, those easily needed 4-6 coaches. Only good thing was that it was all local transfers in Vancouver. Thank god the luggage is trucked to and from Vancouver to Alberta. Simply just pre-luggage drop offs to hotels, then back to the station for passenger pick up to hotels! Sorry for the long tangent, thought I'd give a glimpse of the behind the scenes to moving RMR passengers around!
Guess while I'm at it, here's some images from my Traxx days:
We would all gather and wait for our GSR's to come and off we go to start the day!
TRAXX Coach Lines 834, 812, 860
by
Dannny29
, on Flickr
This was prep for the Bannf, Jasper train return. We would whip around the back where station workers would have our luggage sorted ready for drop off. Once we had our luggage, to the hotels to offload them. After we would return to pick up the passengers!
Traxx Coach Lines Prevost H3-45 #891
by
Dannny29
, on Flickr
Note the Williams truck.
Traxx Coach Lines Prevost H3-45 #810, 832
by
Dannny29
, on Flickr
Ready for luggage!
Traxx Coach Lines Prevost H3-45 #891, 832, 810
by
Dannny29
, on Flickr
Traxx Coach Lines Prevost H3-45 #832
by
Dannny29
, on Flickr