Post by islandboy on Oct 30, 2008 10:25:17 GMT -8
I figured it would be better to start a new topic instead of us hijacking the Princess Jacqueline thread to continue discussing the Bamfield Road, but also to broaden the theme as there are a number of communities and regions of BC that can only be accessed by land via forestry roads ("Resource Roads" as they are officially called in Bill 30).

So, to continue the conversation: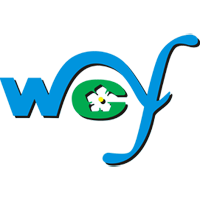 Just a few weeks ago I went for a ride with a buddy who was going down to Bamfield to rescue a friend who got stuck out there with a flat tire. Lots of folks I've talked who have taken that road recently have warned me that to expect to lose
at least
a tire if I ever headed down that way. Good thing we heeded the warnings - we were only doing 50km/h or so but ended up with our own flat tire (but we were smart enough to have a few of those auto-inflate/patch cans in the truck)! I thought it was bad a few years ago but this time it was absolutely horrible in spots. Of course that was before Hayes went bye-bye, so I wonder how much worse it's going to get over the next few weeks

Sounds like your buddy needs to invest in a new set of tires and probably slow down. I used to wheel a lot and the only tires I have ever seen chewed up on forestry roads are tires that probably shouldn't have been on the pavement, let alone a back road driven at breakneck speed and road maintenance designed for joggers!

[/off topic]
Trust me, this time it was more the condition of the road then a speed issue. For most of the length of the road from China Creek Marina to Bamfield (except for a few spots) the speed limit is posted as 70km/h. Even though it was a dry and relatively fog-free day we stuck to 50km/h max and slowed down a lot to (attempt) to dodge the mass of potholes that were covering good lengths of the road, especially past the old MacBlo camp at Franklin River. Apparently even the school bus taking kids from the coast to/from school is going through a tire or two a month. Mind you, I've also heard that some really old Bamfield resident drives to Port once a week to pick up stuff in his old Cadillac going 10km/h or so and while it takes all day his car is supposed to be in decent shape

The Bamfield Road has issues, but to me it's just another example of the overall problem with the condition of resource roads in BC. These roads aren't supposed to be pretty or smooth enough to skateboard on, but those routes that are the only way out of remote communities need to be kept at a much better standard than they have been. There have been a number of news articles and debates in the BC Legislature over the past few years pointing out problems with resource roads and the industrial users/maintainers of those roads, especially in Northern BC (numerous accidents in the Prince George area just a few years back).