Post by Kahloke on Mar 5, 2016 6:41:52 GMT -8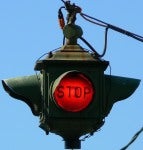 Yes, and it made the news, albeit a day late. Anderson Islanders are not happy.

Anderson Island residents fear ferry problems will leave them stranded
BY KEITH ELDRIDGE FRIDAY, MARCH 4TH 2016

ANDERSON ISLAND, Wash. -- Folks living on Anderson Island say they're fearful they're going to be stranded again by the county-run ferry service.

Last Monday both ferries were out of service. One is still out for repairs, which means the shutdown could happen again.

Anderson Island is a welcoming place and seeing the ferry arriving was a welcome sight for the 1,500 residents here. The Christine Anderson pulled into the Anderson Island ferry terminal after being delayed Thursday morning.

On Monday neither of the two Pierce County ferries showed up -- both out of service, said Island resident Steven King,

"So therefore we were stranded on the island all day long," said Island resident Steven King.

King and many of the island residents are angry with the ferry operators. The backup ferry was still in for a month's long repair and Monday morning the primary ferry lost steering.

"Breakdowns and stuff are just continuous. Monday I missed a doctor's appointment and a business appointment," said Beverly Papazian, island resident.

Ferry administrator Deb Wallace said she and her team feel for impacted residents.

"We know how inconvenient this is. We don't take it lightly," she said. "Nothing we could do about it. The timing couldn't have been worse."

Island resident George Theofelis said it's just part of island life.

"If you live on an island you have to go with the flow. I don't get angry with the ferry system," he said.

Those trying to promote life on the island say the timing was tough, with visitors wondering about the ferry dependability.

"It's pretty hard to get people to invest in Anderson Island when you can't even get here," said Island resident John Baird.

Still others say it's best to just "Sit back and enjoy the serenity."

"Even when you're stuck it's nice to stay on the island. Work from home or whatever, so it's not that big a deal I don't think," said Chris Cornell.

But there's a real air of uncertainty for the next few days as the back-up boat waits for parts to get fixed. Should the primary boat have trouble folks will get stranded again. It almost happened Thursday morning with one engine going out. But the Coast Guard allowed them sail with the other engine.
komonews.com/news/local/anderson-island-residents-fear-ferry-problems-will-leave-them-stranded