Post by whidbeyislandguy on Feb 23, 2010 21:06:48 GMT -8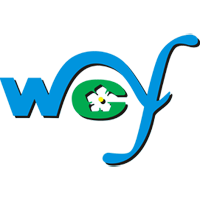 Four Seasons is out of the whale watching business, and the Spirit hasn't been based in Juneau since 2006. I don't know where they've been using it.
I echo this.
I've looked at pictures of this vessel today and is one I won't be riding.
The front end is poorly designed with the front windows mounted way too high to view through from your Main Deck seats. Very bad for the folks in wheelchairs. This is just like another SKAGIT or KALAMA (the wheelchair folks just could not get access to front window viewing on those two ferries). You have to get up out of the seat and climb some steps to look forward (just watch and see how the wheelchair people try and do this).
I won't be endorsing this service. No wheelchair symbol will be placed on this at my end as well.
Good luck, "Spirit of Wheelchair Discrimination".
WSF has turned the table to the positive for our friends in wheelchairs on the Keystone run. The new CHETZEMOKA has elevators and end windows mounted at the proper level for all to see through.
See I also have been on this vessel. I liked it.. and yes Ferrynutseattle you are correct not great for wheelchairs. But form my point of view I am glad. I am sick and tired of everything being so damn low for everyone in wheelchairs. I broke my back 2 years ago and am fully walking about and my biggest thing is everything is LOW! Who care of this isn't great for people in wheel chairs .. Sorry but what those of us that are tall and bending over is the problem?! I mean you want to talk Discrimination? Every thing has been changed for being high to being so low it hurts my back and I know it hurts others backs also having to bend over all the damn time. so, I say High work for me!! ;D ;D ;D