Post by Low Light Mike on Jun 4, 2013 18:56:21 GMT -8
Here's a photo essay from summer 2012 by Neil, re the changeover of the Hornby vessels. It's from the "not in service movements" thread, but it also goes great here in the Kahloke thread.
-------------------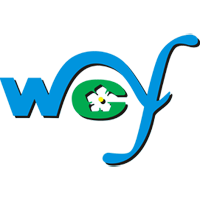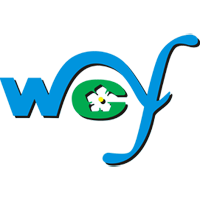 Tenaka has arrived at Blubber Bay 21h23.
There was a crew supposed to come aboard on Hornby around seven, but
Tenaka
had to do a medical emergency run over to Denman, so I'm assuming she left Shingle Spit around eight. That would make the new Hornby to Texada route (very useful when the two islands' ball teams are playing) about eighty minutes.
This morning, the Hornby radio station's on air guy mentioned that the 'big ferry' was coming back tomorrow, so people could expect three hour waits instead of four. It was a topic of conversation outside the Ford's Cove store this evening as well. Any Hornbyites who looked in on BC Ferries' website yesterday would have gotten a chuckle to see the service notice advising that the
Tenaka
was shuttling. With
Tenaka
on this route in the summer, a service notice is only needed when the vessel
isn't
shuttling. (
Attention BC Ferries customers: The Hornby ferry is NOT shuttling. Those passengers taking extended naps in their cars in the lineups may miss the third available sailing
.)
I had an entertaining late afternoon watching the manoeuvres in Lambert Channel.
Kahloke
arrived at the islands around four, and first docked at Gravelly Bay. Then she crossed in tandem with
Tenaka
, and checked out the Shingle Spit dock, with the crew having a look at the ramp apron for some reason. The boats did a graceful pas de deux at one point, the
Kahloke
spinning, while
Tenaka
did a tight turn, for what reason, I'm not quite sure. Fun to watch, anyway.
Kahloke
also pulled out from the Hornby dock and cut her engines, drifting while
Tenaka
was loading.
Kahloke
had seven vehicles on board, and I saw at least that many people. I don't know what the whole arrangement is for transporting one vessel up, and bringing another back, especially when they don't seem to be synchronised exactly. I imagine it's an expensive procedure.
I was enjoying the show so much, I almost didn't want to drive down to the pub for a burger.
The disappointment was when
Kahloke
headed south around Denman; I was hoping for some sort of interesting dual docking at Shingle Spit where the boats exchanged crew, but it looked like she was headed for Buckley Bay. Now I see on Siitech that she's supposedly underway (as of 9:30) and headed for Hornby... but at this time of night, I'm not about to drive down to check it out.
Anyway... a fun bout of ferry watching, after an early afternoon of clambering around on crumbly cliffs trying to find a way between the two trails that traverse the west side of Mt Geoffrey. Being a ferry fan is safer than being a mountain goat, as I found out.
Kahloke
first appears, south of Ford's Cove.
Finally... two boat service in peak season! Naah...
Dance of the Faerie Queens.
Kahloke
heading around the south end of Denman, I suppose to Buckley Bay.