Post by Starsteward on Feb 10, 2018 0:36:33 GMT -8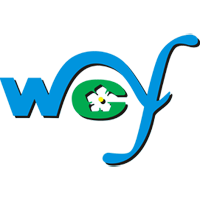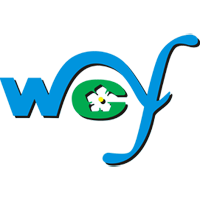 Does anybody know how crewing on the northern routes works? I'm guessing that the Nimpkish's long ten hour layover at Shearwater westbound is for crew rest. I always assumed that the long layovers at Skidegate were also for mandated rest, but I note that the stop can be much shorter. An upcoming round trip from Prince Rupert is nineteen hours, with a five hour layover at Skidegate. Do they carry more than one full crew on board? Likewise, a voyage on route ten can be as much as 20 1/2 hours, making for a shift of at least 22 hours... how is that covered?
Don't know about the Nimpkish. I assume there are hours of rest built into the schedule.
The route 10, 11 and old route 40 ships operated as "24 hour" vessels. While passenger amenities and the crew required for those still operate on semi-normal daytime hours, the operational, watchkeeping, crew will work 12 hour shifts, and there are enough personnel on board to cover 24 hour continuous operation. There may be fewer crew on duty during the "low" hours, but it will still be enough to ensure the safe operation of the vessel.
For example: (and I'm making educated guesses on these numbers based on sources such as the QotN TSB report)
At any given time there will be two navigational officers and two quartermasters (deckhand specifically tasked to bridge watchkeeping duties) covering bridge duties. They will relieve each other for meal breaks and, in the case of the quartermasters, conducting fire/security rounds. In the engine room will be at least one watchkeeping engineering officer and at least one ERA/oiler. Each of these positions will be duplicated so that one person is sleeping while the other is working.
When loading/unloading is to happen in the off-hours, I would imagine this would be accomplished by paying overtime to the "off watch", or arranging split shifts.
If I recall correctly, normal watches are 0600-1800 and 1800-0600.
Hope this does something to answer your question... wish I had more specific information.
The 'Queen of the North' and the 'Queen of Prince Rupert' utilized two separate watches, A & B, which rotated every two weeks, (back in the day, every second Thursday). Change-over days were loooong, and tiring, especially during the Summer schedule. (This was before both vessels were manned out of Prince Rupert.)
Crew members from the Lower Mainland travelled to Departure Bay and met up with the two crew buses that would start out in Victoria. The we happy lot, would sit back and enjoy the long trip to Kelsey Bay with a brief coffee and loo stop at the bus depot in Courtenay.
The Bridge/Deck/Engine room members did work on a 24 hour clock, the Catering department worked whenever needed during the 2 week rotation. That said, the Stewards always had a chance for a wee nap in the afternoon, between serving lunch and preparing the dining room for dinner.
Usually, catering crew could hit the rack by 23:00 hrs. unless one was, ...nah, never mind

There was a Night Cook and a Night Steward on duty from about 23:00 hrs. to 07:00 hrs. to meet the needs of Bridge, Deck and Engineering folks whilst the rest of us
slept.